Small changes can make a big difference to a healthy heart
October has been National Cholesterol Month. It's all about raising awareness and importance of maintaining a healthy cholesterol level.
Small changes can make a big difference to your cholesterol levels and heart health through your habit, diet and exercise.
What is cholesterol?
Cholesterol is a type of blood fat made in the liver. It's found in some foods too. Our body needs cholesterol to make vitamin D, and steroid hormones that keep our teeth, bones and muscles healthy.
But if our levels get too high, it can lead to serious health problems such as strokes or heart attacks.
Who can get high cholesterol?
Anyone, even if you are young, slim, eat well and exercise regularly. That's because high cholesterol can be genetic, and people often won't know they have it because they won't have symptoms.
But it can also be about our lifestyle. Eating too much saturated fat, smoking, drinking too much alcohol, and not being active enough are all factors, as is family history. Combined, these can have a big impact on cholesterol levels and heart health.
What can we do?
The first step is to get a cholesterol test. Because symptoms are rare, it's the best way to know if your cholesterol level is too high. It's a straightforward blood test that many community Pharmacists are able to do.
If your cholesterol is high, then there are four steps Heart UK recommends.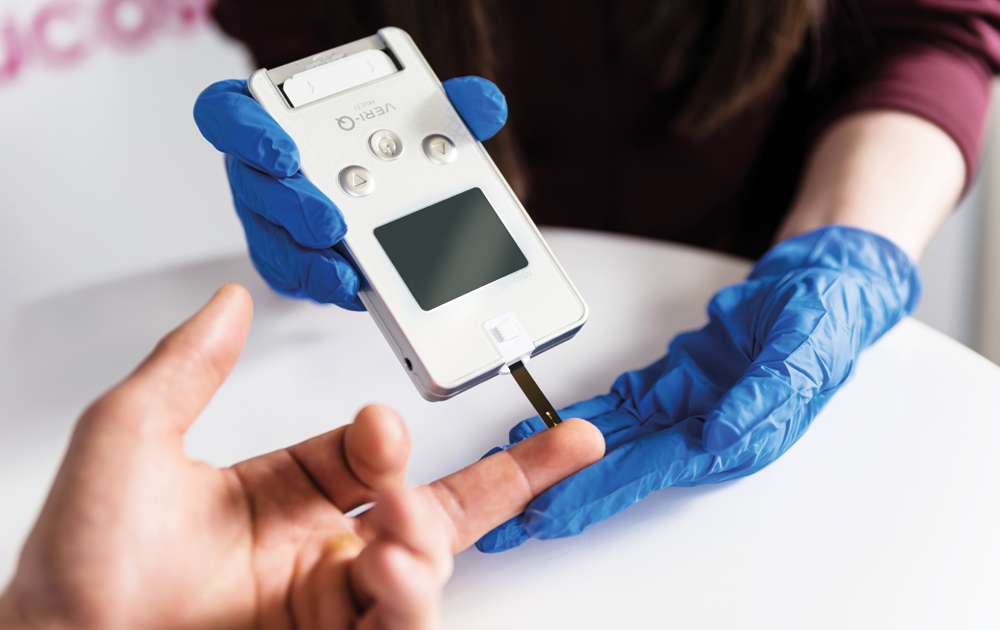 Habits
The first small changes you can make involve any habits you may have, such as snacking between meals or spending too much time in front of the tv on the sofa.
Heart UK says that a habit can be made or broken in just 21 days, and have produced a helpful Habit Tracker to support you in making a change.
The tracker asks you to define your objective and why you want to make the change. It also prompts you to ask yourself questions like how you can remove temptations, reward successful progress and the benefits you will feel.
Diet
The next step is to think about your diet using Heart UK's online diet checker. By answering some simple yes/no questions about what you eat, you will be shown where you can make some improvements. That might be cutting down on red meat or upping your fresh fruit and vegetable intake.
Tracking what you eat over a few weeks is a good way to find patterns in your diet, and the accompanying Meal Tracker can help you see where to make changes. You can find meal suggestions and recipes too.
Exercise
Adults should aim to do 150 minutes (2 and a half hours) of moderate-intensity or 75 minutes of intense activity weekly. An Exercise Planner can help with tips to build up slowly and make exercise part of your regular routine.
It doesn't need to be joining a gym or a sports team; regular exercise can take lots of forms, so it's important to find something that motivates you.
The NHS Better Health website has some useful resources, like the beginners running app 'Couch to 5K', and the 'Active 10' app, which tracks your steps so you can get active with some brisk, scenic walks this autumn and winter.
Reflection
The final step is to look at the changes you've made – review your trackers and see how well you have done. It's best to focus on just one or two changes at a time and really concentrate on those habits and make them a sustainable part of your everyday routine.