Digital Access: Getting the help you need from wherever you are
More and more of our lives are being lived online. Even before the pandemic introduced us to Zoom calls and video chats, the number of people using the internet for everyday tasks surged.
By February of 2020, 96% of all households in this country had internet access, up from just 57% when such records began in 2006.
At the same time, 92% of us said we had recently or regularly used the internet. 87% of people had shopped online, and 76% of us used the internet to log in to our bank accounts and pay our bills.
Before the pandemic saw increased use of remote or digital technology to avoid unnecessary face-to-face contact, the NHS had been investing in digital technologies to improve patient services.
Previous studies, including our own research into building new websites for patients last year, showed that some NHS digital services were underused or that awareness was not as high as it could be.
This was a driving force behind how we have developed our new websites, in partnership with the other practices in our network and our neighbouring PCN, and producing information, guides and resources that can help patients make the most of the digital options available to them.
Before a run-through of two of the most frequently used digital tools, a quick note: Digital tools in the NHS were never intended to replace face-to-face contact or other more traditional methods. They are designed to add to patients' options and offer convenience and easy access for those who are happy to use them.
The NHS App
One digital tool that has seen significant growth in recent years is the NHS App. One hundred per cent owned by the NHS, the app is free to use and can be downloaded to your smartphone or tablet.
What can I do with the NHS App?
A lot. You can do all the basics you would expect, such as search for, book, or cancel appointments at your GP practice.
If you regularly take medication, you will see your prescriptions in the app. When it is time to reorder, you can do it right there and then and even choose to pick up your medication from a pharmacy of your choice.
Resources: Getting started with the NHS App
Click or tap on the images below to find our resource guides on getting and using the NHS App.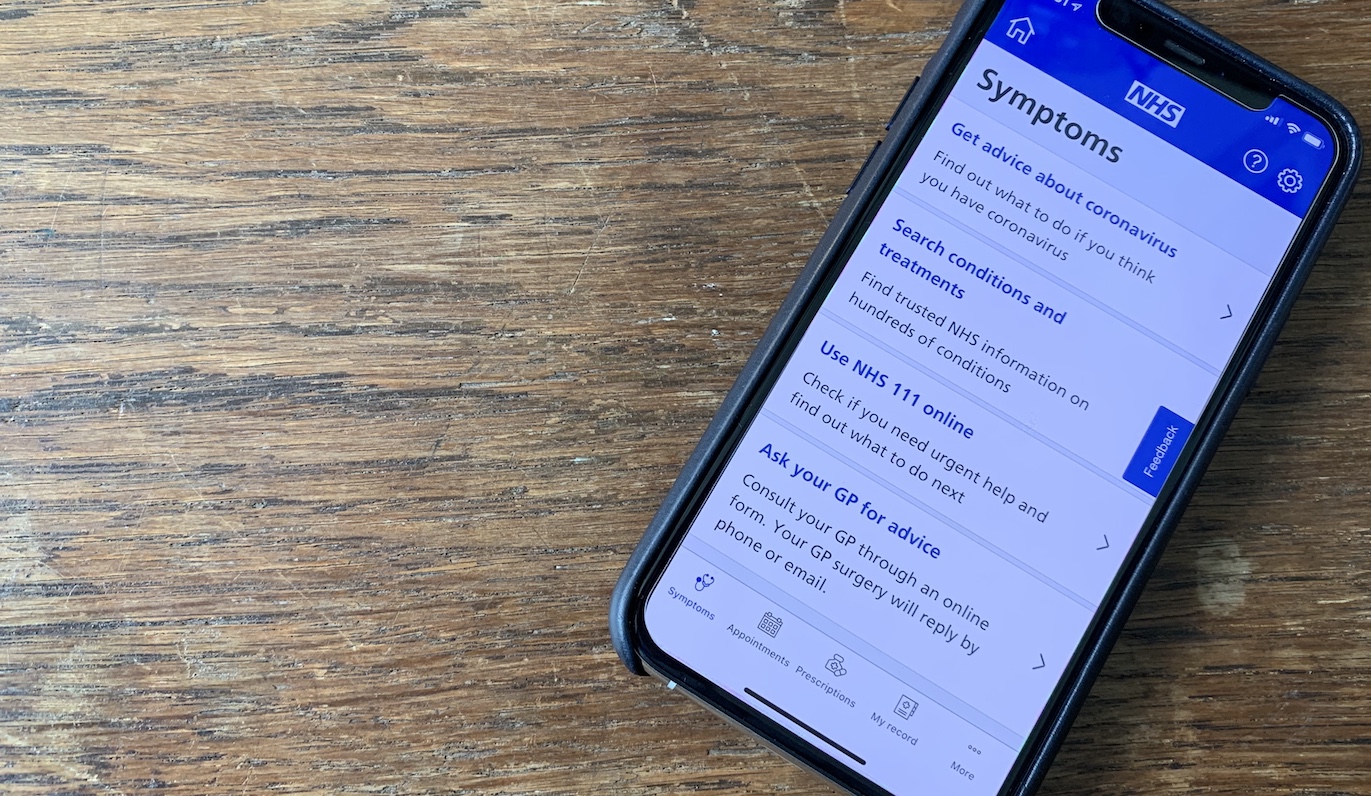 Because the app links to our clinical systems, you will also see your medical history there. That's medicines you've been prescribed, previous consultations, and any allergies or adverse reactions you've had before.
Records of your covid vaccinations are also in the app, along with the function to create a covid pass, which can be required for travel to some countries.
If you have symptoms you want to check or conditions or treatments you want to find out more about, you can. The app puts NHS 111 in your hand.
You can also use the app to set various preferences, including your organ donation decision and your data sharing preferences.
Why use the NHS App?
For many, it provides quicker and easier to their GP practice and medical records. You can use it at any time. The link into practices' clinical systems also means you don't need to wait for your practice to be open.
It makes access flexible and convenient and reduces unnecessary calls for patients and practices. That means patients who use the app can get what they need quickly, and GP staff are freed up to carry out other essential tasks.
How do I get the NHS App?
You can download it free from the Apple App Store and on Google Play for Android users.
eConsult
eConsult is one of the NHS's most commonly used digital triage tools. Patients can use it to begin a request for medical help by completing an online form.
What does Triage mean?
Simply put, to triage requests means to sort them based on several factors.
Along with the information you send, they will consider how quickly you need help, what type of help you need and which staff member is best placed to help you.
Triage speeds up the first steps of consultation and helps staff quickly identify people who need urgent care so they can be prioritised.
What can I use eConsult for?
Through eConsult, you can:
Request medical advice or treatment
Make administrative requests (test results, sick notes)
Get trusted NHS self-help advice
Submit reviews like blood pressure readings
eConsult should not be used for emergencies. Built-in safeguards will detect 'red flag symptoms' where critical care is needed and direct you to the appropriate service. You should call 999 or go to your nearest Accident and Emergency department in a life-threatening emergency.
This video explains more:
Why use eConsult?
Like the NHS App, eConsult offers patients access to their GP practices remotely from any internet-connected device.
When you need help, you can send an eConsult in your own time, picking the options relevant to you and describing your issue in your own words.
There is no need for phone calls, unnecessary visits to the practice or even accounts to set up or login details to remember.
For practices, it helps us manage and prioritise our workload, meaning that you, the patients, get to the best person or service for your needs.
Where do I find eConsult?
Links to eConsult are built throughout our website. You can follow the links in this article or use the navigation menu at the top of the page. Make sure you bookmark our website in your browser to make it easier to find us even quicker.